Download our Complete Selection of Spring Wire Literature
Central Wire Industries is your number one source for spring wire. Learn all about our products with the technical information available below. Whether you need spring wire tensile strength detail, recommended thermal treatments, or an alloys guide, we have everything you need. If you need additional information or assistance, do not hesitate to reach out to our sales team at sales@centralwire.com.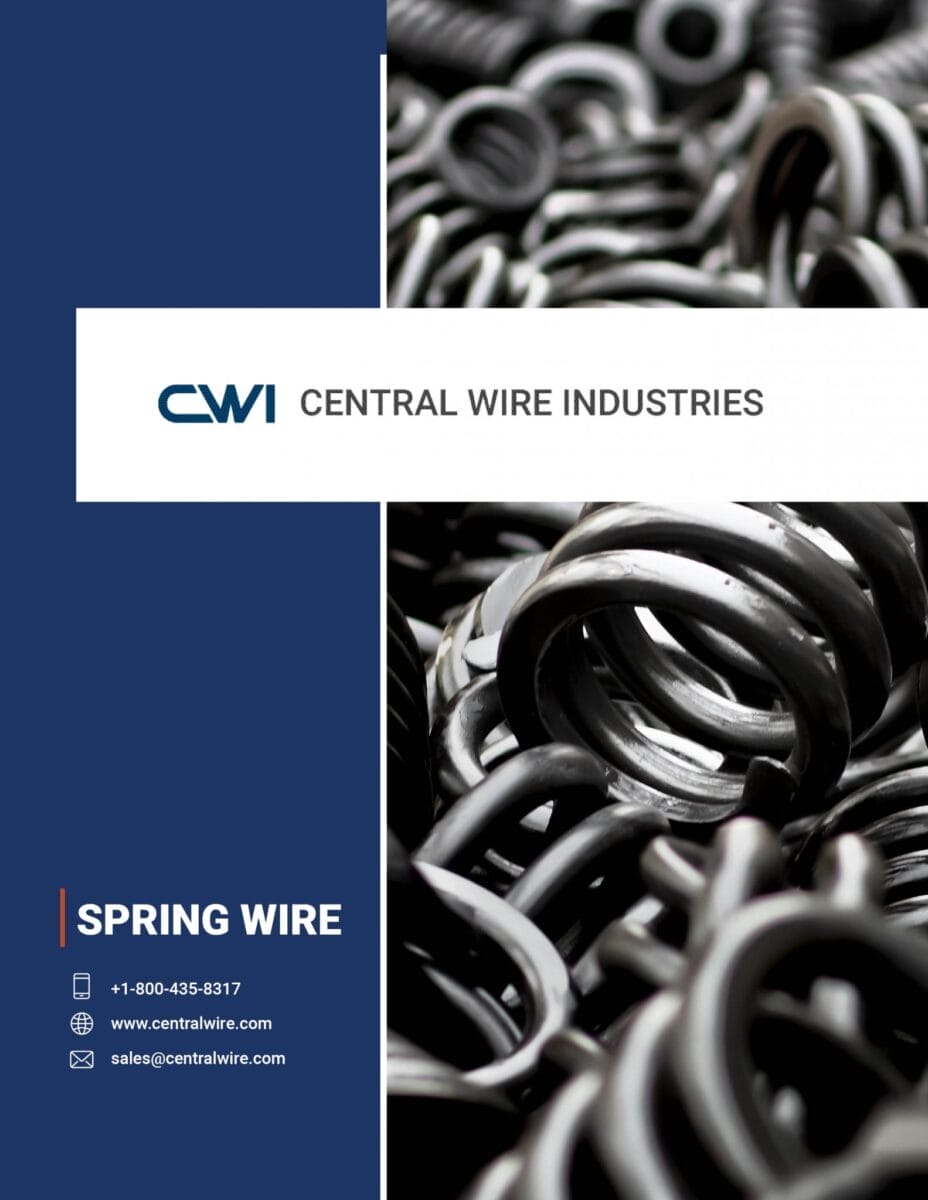 Spring Wire Catalog
Download to Learn more about the ASTM A313 Stainless Steel and Nickel wire manufactured by Central Wire.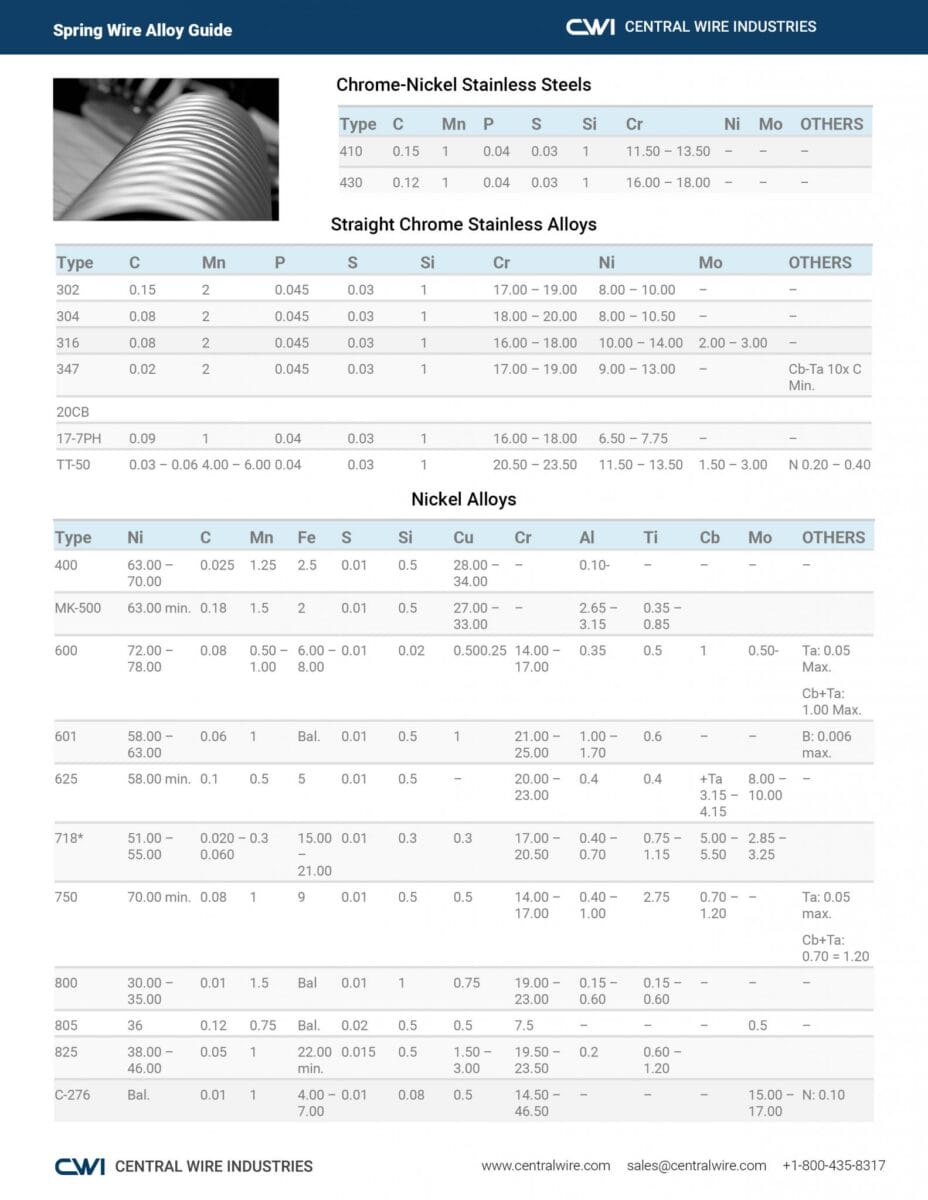 Spring Wire Alloys Guide
Review the chemical composition of our popular stock alloys, including x750, Inconel, and Monel . Other alloys are available upon request.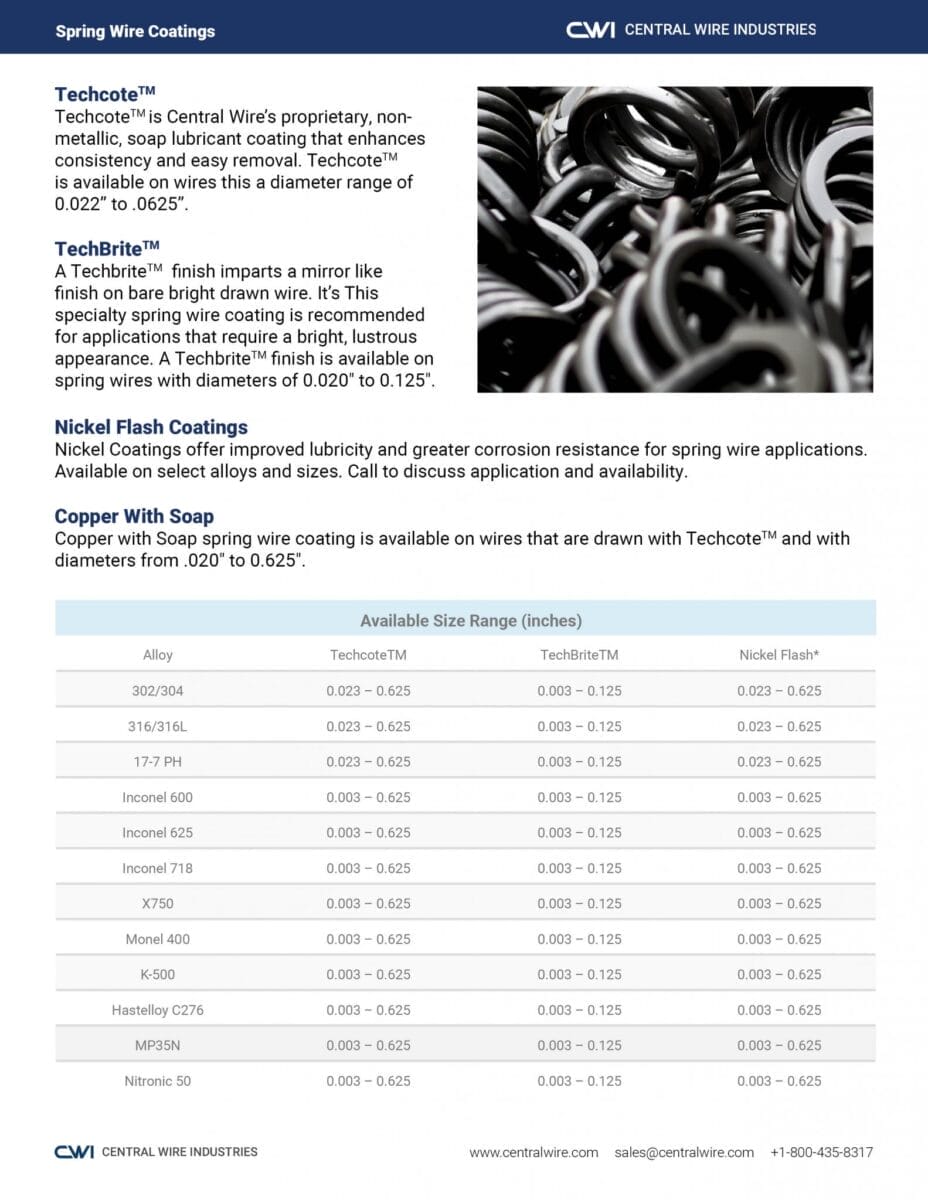 Spring Wire Coatings Guide
Review our available specialty spring wire coatings, available alloys, and shipping/packaging options.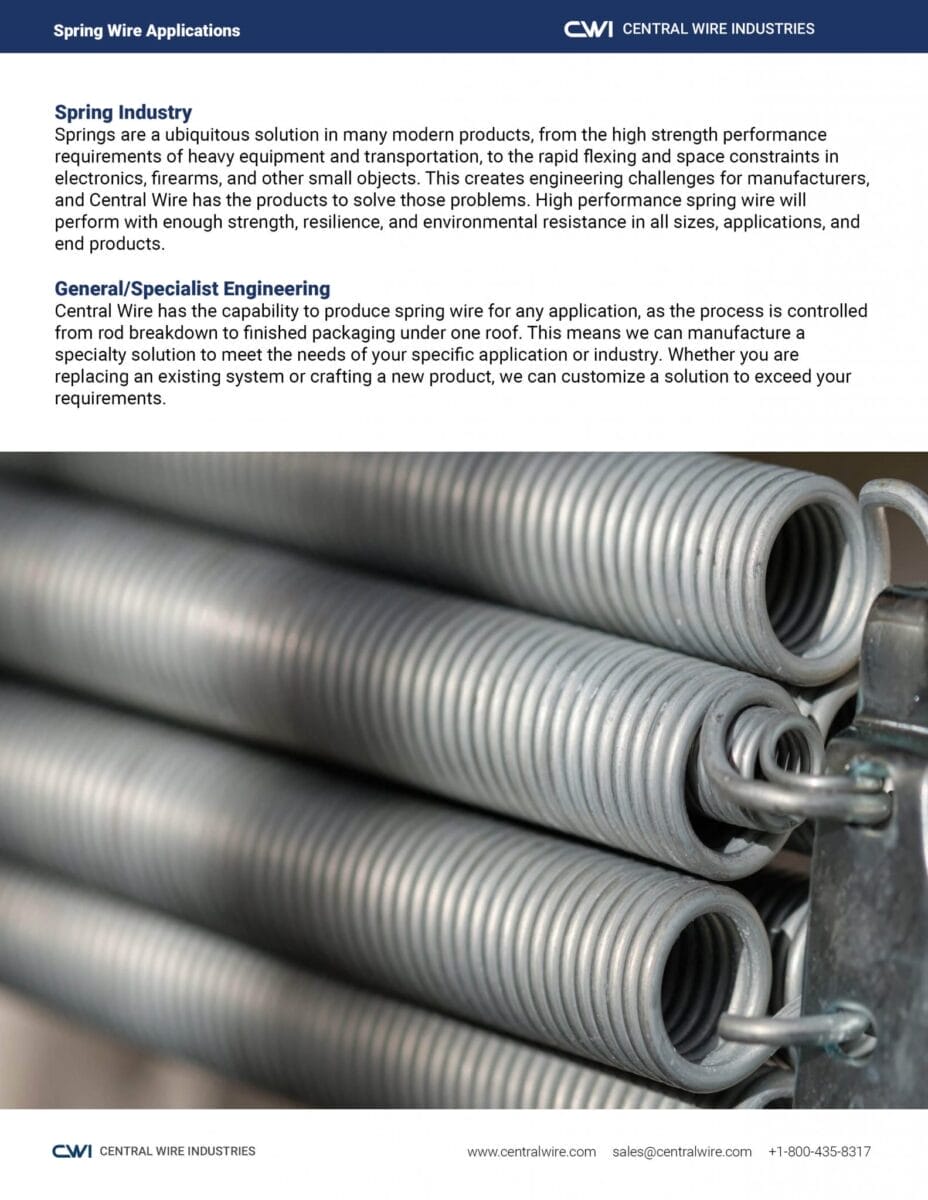 Spring Wire Industries and Applications Guide
Spring wire is used in a variety of industries and applications. To learn where CWI spring wire could help in your project, Download our Spring Wire industries and Applications Guide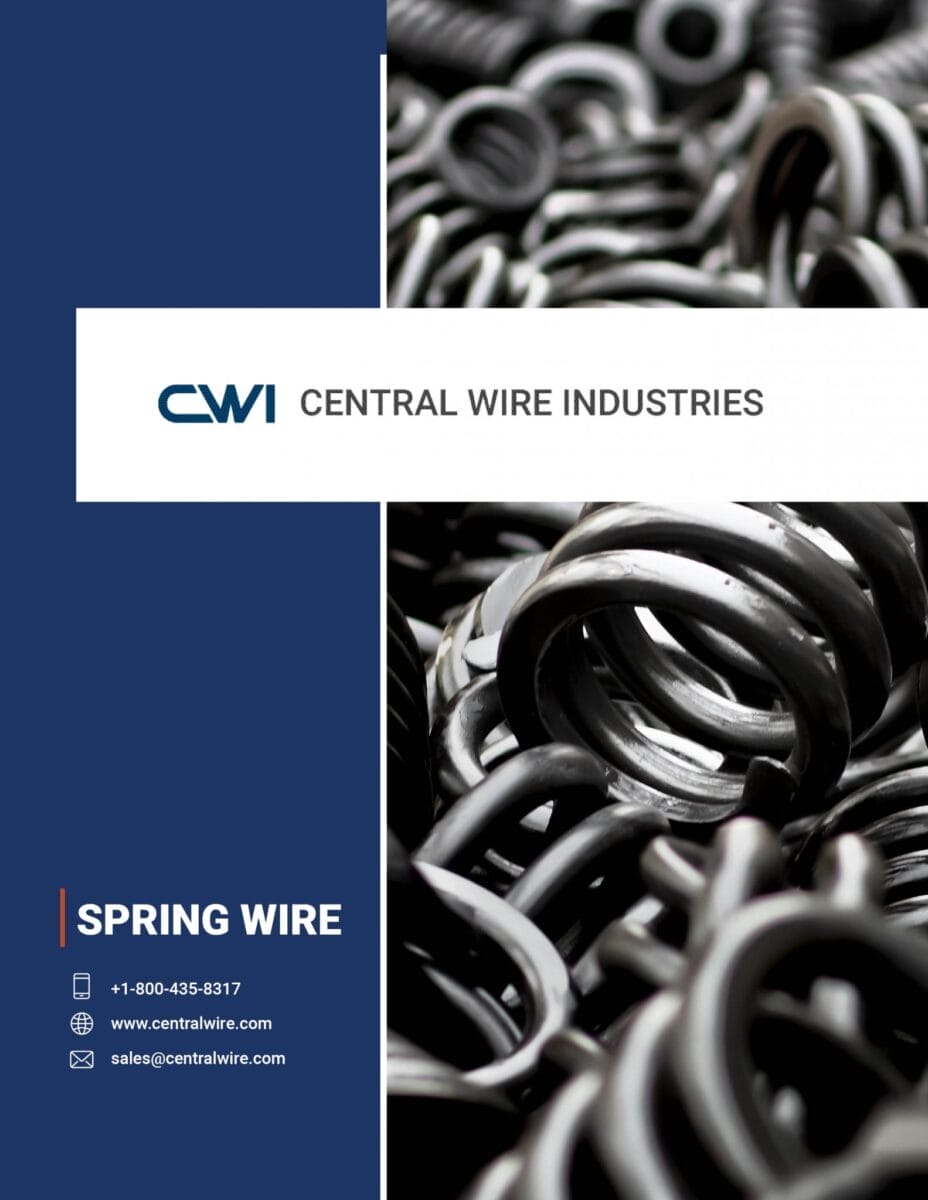 Spring Wire Technical Detail Guide
Specific details include Tensile Strength, Environmental Performance, and Thermal Treatments. ​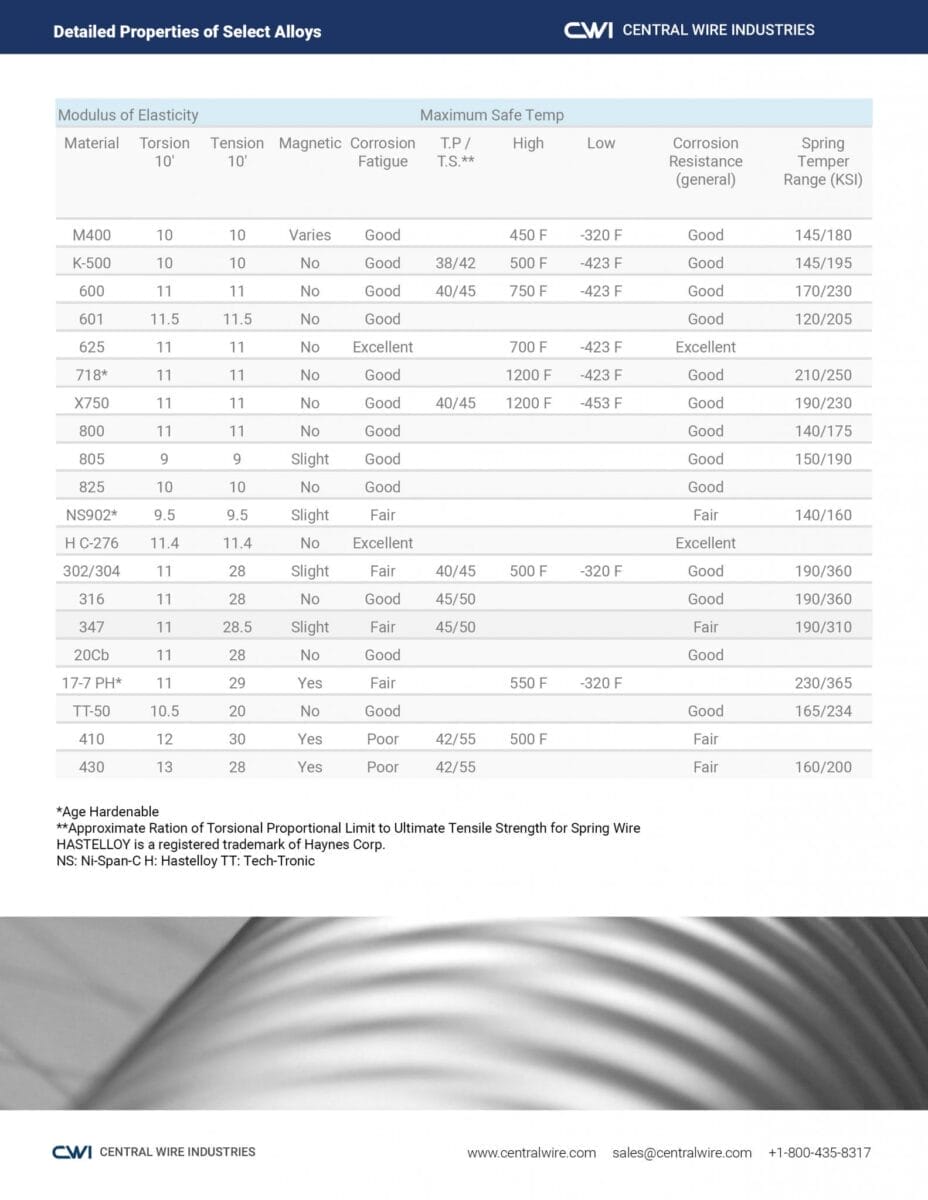 Download Detailed Properties of Select Alloys
Includes Modulus of Elasticity, Safe Working Temperatures, and comparisons of corrosion resistance and corrosion fatigue across Nickel Alloy and Stainless Steel Alloy Spring Wire.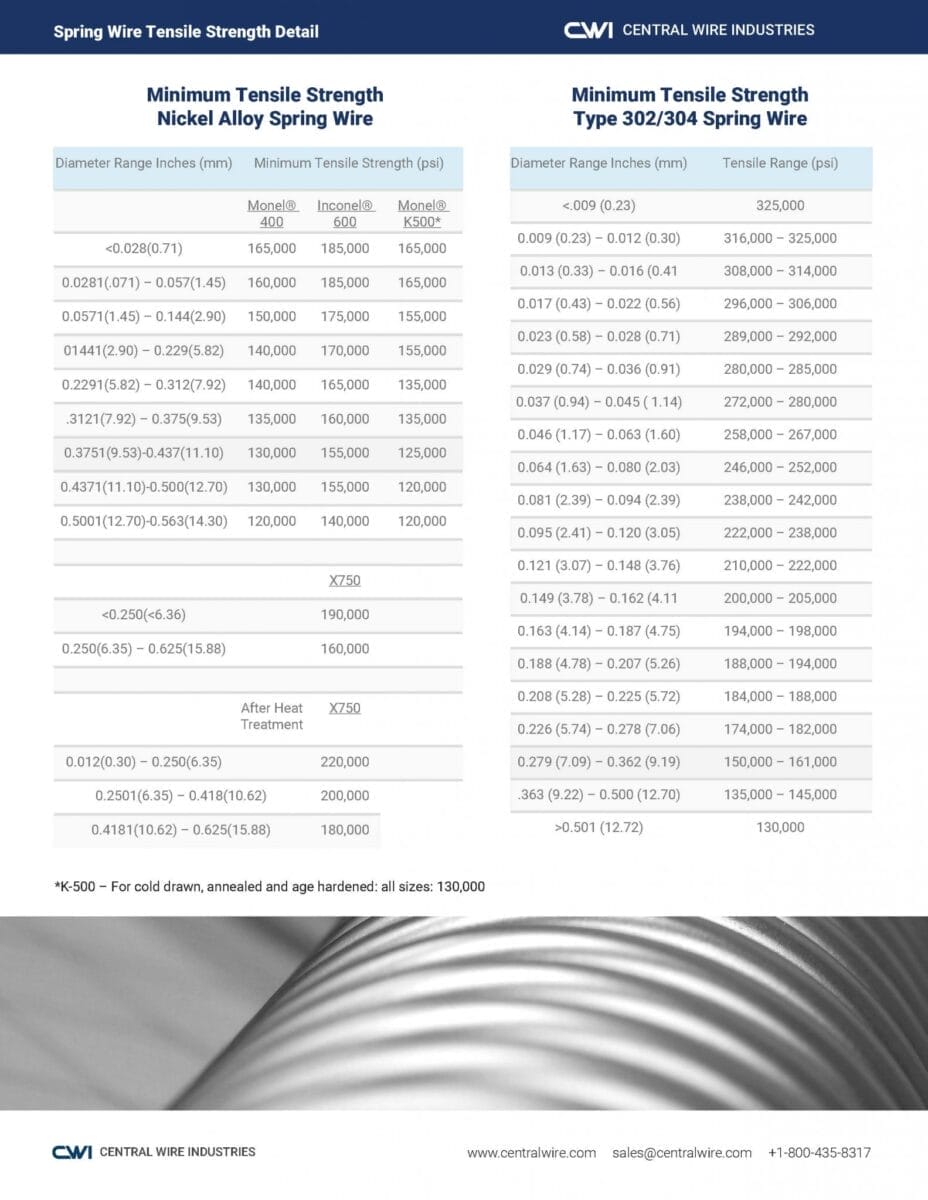 Download Spring Wire Tensile Strength Detail
Compare Tensile Strengths across various diameters of common Nickel and Stainless Steel spring wire alloys.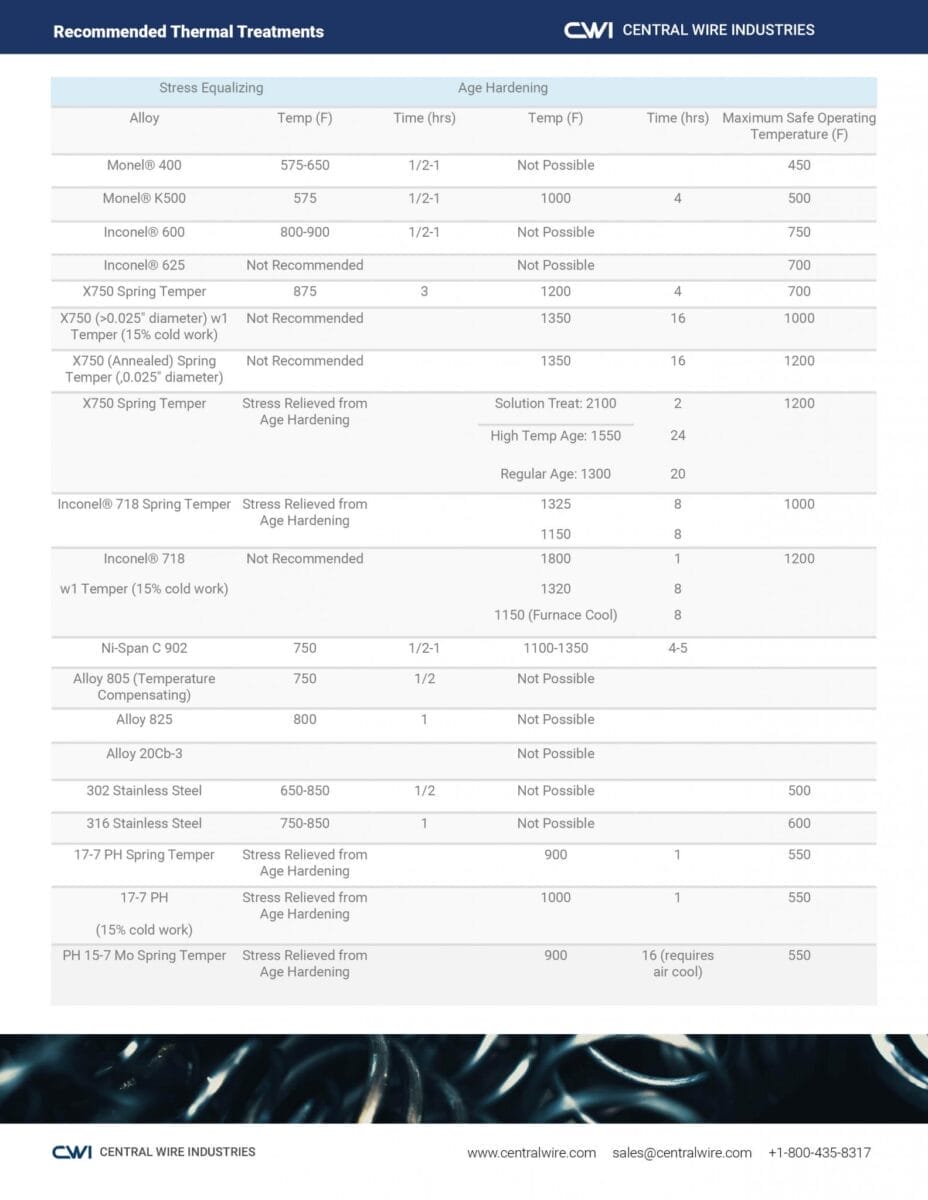 Download Recommended Thermal Treatments
Review recommended stress equalizing and age hardening parameters of common Spring Wire alloys.